Profile

"I can't believe they let you teach."
Free Account
Created on 2011-12-21 21:47:17 (#1162770), last updated 2017-09-18 (6 days ago)
37,653 comments received, 32,405 comments posted
542 Journal Entries, 326 Tags, 0 Memories, 15 Icons

About

Mini Bio
Character Information
Name: Anakin Skywalker
Age: 44 29
Fandom: Star Wars
Class: 2006
Teaching: Ethics (Tuesdays, 2nd period)
Phone: 555-JEDI
Email: emopadawan(at)gmail(dot)com
Living arrangements: With wife Rory Gilmore Skywalker, daughter Juliet and son Christopher in Washington, DC

Disclaimer
In creating this journal, the author has assumed the identity of a fictional person for use in the role-playing game
fandomhigh, for the sole purpose of entertainment, without intending to obtain a benefit or to injure or defraud either the person who created the fictional person, or any reader of this content. The author does not purport to be the creator of the fictional person, or to be affiliated with the creator, or with any person or entity with an interest in the fictional person. The author does not claim to be the person who is being used as the graphical representation of that fictional person, nor intend to obtain a benefit or to injure or defraud that person by use of their image.

Other Information
Layout by:
Profile by:
mintyapple
Information about Anakin can be found at Wookieepedia, though he diverts from canon about...here.

Rory Gilmore Skywalker ~ Ben Skywalker ~ Luke Skywalker ~ Jaina Solo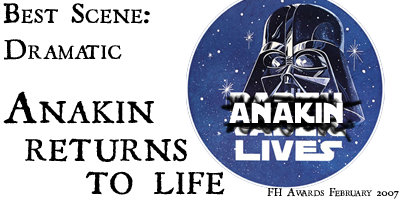 Connect
banthabell
,
being a good dad
, being pragmatic, blaming obi-wan kenobi,
brooding
,
dark side
, death star plans,
feeling guilty
,
flying
,
general mayhem
, giving random detentions,
hating everything
, hating whiners, having standards dammit,
headdesking
,
holding grudges
,
jaina solo
, kettle drums,
kicking ass
, lightsaber duels,
luke skywalker
,
mechanics
, messing with john sheppard, missing padme, not being tortured, padamame or whatever,
padme
,
palpatine
, payback being a bitch,
pie
,
playing the banthabell
,
redemption
, regretting the past,
rory
,
rory gilmore
, scaring everyone, scaring unworthy boyfriends,
sith lords
,
smiting things
, stalking around,
teaching ethics
,
the emperor
,
the force
,
wearing black
, wondering about my children, wondering about my grandchildren, wondering wtf grandchildren

People
[View Entries]

Communities
[View entries]

Member Of (17):
fandom_radio
,
fandomassistant
,
fandomhigh
,
fandomhigh_ooc
,
fandomhighdorms
,
fandomtherapy
,
fandomtownies
,
fh_adventures
,
fh_alumni
,
fh_fic
,
fh_icons
,
fh_im
,
fh_squee
,
fh_trips
,
fh_wishverse
,
fhightimes
,
fhplotterywheel

Subscriptions (21):
dw_maintenance
,
dw_news
,
fandom_clinic
,
fandom_lounge
,
fandom_radio
,
fandomassistant
,
fandomhigh
,
fandomhigh_ooc
,
fandomhighdorms
,
fandomtherapy
,
fandomtownies
,
fh_adventures
,
fh_alumni
,
fh_fic
,
fh_icons
,
fh_im
,
fh_squee
,
fh_trips
,
fh_wishverse
,
fhightimes
,
fhplotterywheel

Administrator Of (17):

Feeds
[View Entries]

Subscriptions (0)

Linking
To link to this user, copy this code:
On Dreamwidth:
Elsewhere: